Apollo High School Hosts "Drummin' in the Clouds" Performance [PHOTOS]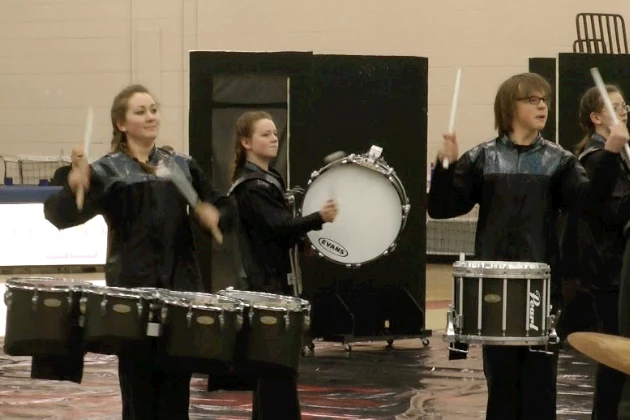 ST. CLOUD – Apollo High School hosted the Minnesota Percussion Association "Drummin' in the Clouds" drumline show on Sunday.
Performances from Foley, Rocori, Sauk-Rapids Rice, Elk River, Buffalo, and Long-Prairie-Grey Eagle were featured during the show.
The Minnesota Percussion Association is a non-profit group that exists to further develop percussion performance skills for high school students.